Welcome to my CoinMD Review. There has been some vibe about this company called CoinMD,so I decided to find out what the company was all about and do some research on the company.
You are probably here because you have heard of CoinMD and what to find out if it is a legit company or a scam.
Here is a detailed review on the company CoinMD and I would walk you through the CoinMD company,the compensation plan,the products and the verdict.
CoinMD Review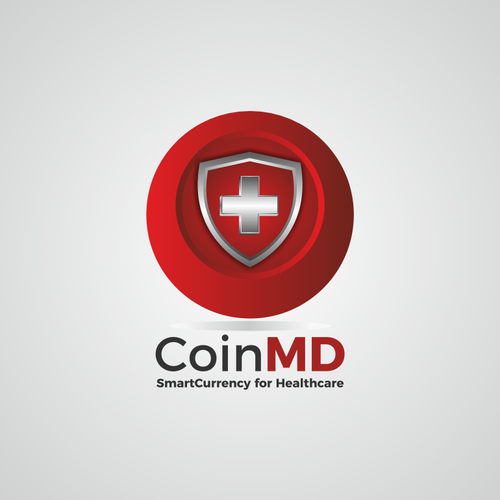 CoinMD actually doesn't talk about who runs the company or anything like that, however, I did find out that Tom McMurrain is the CEO…
This information was found on the CoinMD Compensation Plan.
When we look at CoinMD, the domain "coinmd.io" was registered on Mary 3rd of 2017 and looks like he loves being in the cryptocurrency niche…
That's all I got on the company, let's take a look at the products next.
There's nothing on the site that says who the owner is, where CoinMD is being run out of, or when the company was first launched.
It's easy to see that the domain name for the site  was registered on May 3 of this year (2017), but since the registration was done privately, it's impossible to tell who the owner of it is or where in the world the registration took place.
Following a bit more research, I was able to learn that a man by the name of Tom McMurrain is the claimed CEO for CoinMD.
This info can be found within the compensation plan for CoinMD, and there's no explanation provided as to why it isn't present on the main company website.
If Tom's name sounds family to you, that's because this is not the first time he's been involved in the world of MLM.
Prior to CoinMD, McMurrain was one of the top investors in the US for OneCoin.
McMurrain stopped his active promoting of OneCoin around the middle of May, but it's unclear as to whether or not he still has ties with the company.
CoinMD Review – The Products
CoinMD has no retail products or services for sale, but you can promote the actual CoinMD affiliate membership.
CoinMD Compensation Plan
CoinMD member put their money into something called CoinRewards Points on the promise you can cash the points out for a higher value later on:
There are a few investment levels to choose from, and the include the following:
·         MD1 – Invest $1000 and receive 50,000 CoinRewards points
·         MD3 – Invest $5000 and receive 150,000 CoinRewards points
·         MD5 – Invest $10,000 and receive 500,000 CoinRewards points
·         MD10 – Invest $25,000 and receive 1,500,000 CoinRewards points
·         MD15 – Invest $50,000 and receive 5,000,000 CoinRewards points
CoinRewards can be exchanged for CoinMD which is a non-public cryptocurrency.
CoinMD controls the value set for CoinMD cryptocurrency…
The amount you can make will depend on how much you invested:
·         MD1 – single binary position capped at $3000 a week
·         MD3 – three binary positions capped at $5000 a week each ($15,000 total)
·         MD5 – seven binary positions capped at $15,000 a week each ($105,000 total)
·         MD10 – seven binary positions capped at $30,000 a week each ($210,000 total)
·         MD15 – fifteen binary positions capped at $30,000 a week each ($450,000 total)
30% of the commissions are paid out in CoinRewards points.
Along with all of this, CoinMD's compensation plan states that 30% of all commissions that are paid out to affiliates are done so in the form of more CoinRewards points.
Cost To Join CoinMD
Cost to join CoinMD is $29.95 per year plus one of the following investments below:
·         MD1 – $1000 for a one year membership
·         MD3 – $5000 for a three year membership
·         MD5 – $10,000 for a ten year membership
·         MD10 – $25,000 for a ten year membership
·         MD15 – $50,000 for a fifteen year membership
Is CoinMD Actually Legit Or A Scam?
CoinMD is actually legit and not a scam.However to be successful in CoinMD or any network marketing company out there it would depend on your marketing techniques,your ability to recruit and your lead generation technique.
Verdict On CoinMD
CoinMD is a private membership organization that provides a loyalty Crypto-Rewards program for leaving a Healthy and Wealthy Lifestyle. Members receive CoinRewards when they join, when they use our preferred network of providers and when they refer other to join CoinMD."
The idea here is that you earn more points by using the health services that CoinMD has supposedly partnered with, but here's the thing — CoinRewards points are completely useless once taken outside of the CoinMD system.
They hold no real world value, and Tom McMurrain has full control over what he wants to set the value of the points at at any given moment.
So, we've got people joining CoinMD, investing money into worthless points, and then getting an ROI.
On top of that, CoinMD won't be paying affiliates for a year…
CoinMD is offering a type of securities, but are not registered with the SEC…
I hope you enjoyed my CoinMD review and if you have any questions, please leave them in the comments below…
Click Here For My No 1 Reccomendation