Welcome to my Vista Network Review. There has been some vibe about this company called Vista Network, so I decided to find out what the company was all about and do some research on the company.
You are probably here because you have heard of Vista Network and want to find out if it is a legit company or a scam.
Here is a detailed review on the company Vista Network and I would walk you through the Vista Network company, the compensation plan,the products and the verdict.
Vista Network Review – The Company
Vista Network doesn't indicate who its owner is, where it's based out of, when it was founded, or anything like this.
The domain name for the Vista Network website was registered on May 29, 2017, but with the registration being done privately, it's impossible to tell where it took place or who the owner of the domain is.
Current Alexa rankings reveal that the United States accounts as the largest source of traffic for the site, so it's likely that whoever is running Vista Network is doing so from the country.
Vista Network Reviews – The Products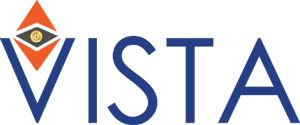 Vista Network has no retail products or services for affiliates to purchase or sell.
But if affiliates wish to sign up with Vista Network, they can market the affiliate company membership.
The Vista Network Compensation Plan
With the Vista Network compensation plan, affiliates are asked to invest between 0.05 BTC and 8 BTC or ethereum in order to get an ROI of 200%.
Per Vista Network's website:
"Double your Bitcoin and your Ethereum within 80 days or less through an automated Dual Coin Platform, with payments and deposits being encrypted automatically with the ultimate Vista Algorithms."
These ROIs are paid to members at 2.5% each day, and because of this, the 200% ROI that's being advertised takes a total of 80 days to receive.
Along with this, affiliates also have the opportunity to earn money through referral commissions.
Vista Network chooses to pay referral commissions via a binary system, and with this setup, choosing to invest more bitcoin or ethereum will allow you to earn greater referral commissions.
For example, while an affiliate that invests 0.05 BTC or ETH will earn a 6% binary commission with a cap of 0.1 BTC or EHT each day, someone that invests 8 BTC/ETH earns a 7% commission with a daily cap of 16 BTC/ETH each day.
Cost To Join Vista Network
The cost to join Vista Network as an affiliate is a 0.05 to 8 investment in Bitcoin and/or Ethereum.
Is Vista Network Actually Legit Or A Scam?
Vista Network is actually legit and not a scam. However to be successful in Vista Network or any other network marketing company out there.It would be depend on your lead generation technique,your ability to recruit and your marketing techniques.
Verdict on Vista Network
After doing my research on this company, I have come to the conclusion that this company may not be 100% legit…
The company says its ROI comes from investments made in:
·         mining
·         Trading (365 Days a Year/24hrs a Day Market Never Sleeps "RobotTraders")
·         asset tracking
·         Asset Acquisition 'Buy and Hold'
·         Asset Portfolio and Management
·         MLM 'P2P'
·         BLOCKCHAIN Acquisition and Mergers and
·         Enterprise Level Software Companies or Acquisitions
But when you look for proof of these investments…there is none.
There isn't any sort of evidence of money coming in through any of the above activities aside from MLM P2P.
P2P in the MLM space stands for "peer to peer", and it's another way of saying affiliates pay each other to earn commissions.
In other words, Vista Network admits to operating as a Ponzi scheme.
Newly invested funds with Vista Network are turned around and used to pay existing members, and this activity will see the company collapsing once recruitment/investing activity dies down.
When this happens, only the anonymous admin(s) will earn anything of value while most all affiliates end up losing out.
This is a story I've seen far too many times before, so be smart and don't fall for the smoke and mirrors offer that Vista Network is making here.
I hope you enjoyed my Vista Network review and if you have any questions, please leave them in the comments below…