Welcome to my Coinifica Review. There has been some vibe about this company called Coinifica,so I decided to find out what the company was all about and do some research on the company.
You are probably here because you have heard of Coinifica and want to find out if it is a legit company or a scam.
Here is a detailed review on the company Coinifica and I would walk you through the Coinifica company,the compensation plan,the products and the verdict.
Coinifica Review – The Company
When I checked out the company website, I was not able to find any info posted on who the owner of the business was or who was in charge of daily operations either.
After a little more research, some digging revealed that the Coinifica website domain was registered as "coinifica.com" on the 1st of March in 2017.
The address used is listed as being in the UK, and the company owner is identified as Mario Cappellery.
The company is linked to Coinifica LTD, which was incorporated in the UK on the 10th of March in 2017.
This time the Director is listed as Mario Capperlleri, and the same UK address is used here as well.
Incorporations with the UK are incredibly cheap and easy to get, so it's highly like that Coinifica has no real physical presence in the nation at all.
The two main languages found on Coinifica's site are English and Russian, so it's likely that whoever is running the company is doing so from somewhere else in Europe.
Coinifica Review– The Products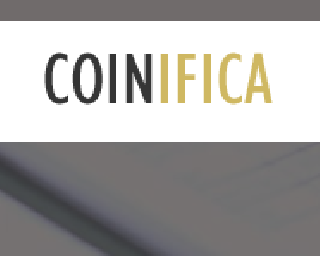 Coinifica has no services or products for retail by its affiliates.
Affiliates who want to join Coinifica simply market the affiliate membership.
Affiliates don't have any goods or services to offer to retail customers, and this means that they're left with just the affiliate membership itself to promote to those looking for a new income opportunity.
The Coinifica Compensation Plan
Affiliates who want to participate in the company compensation plan must sign up and invest with the company.
Company affiliates invest capital (funds) with the agreement of a ROI at a rate of 3% every day per 50 days, (which adds up to 150% rate of ROI).
There are referral commissions offered by the company on the capital invested through downline affiliates, which are paid out through to Level 3 of sponsorship (in a unilevel team structure):
·         Level 1 (personally sponsored affiliates) – 7%
·         Level 2 – 2%
·         Level 3 – 1%
Affiliates who sign up as a local representative can "…receive an increased 8% level 1 commission rate".
Cost To Join Coinifica
The cost to join Coinifica as an affiliate is free, however this affiliate membership only allows members to earn referral commissions through the company.
If you want to become a member and fully participate in the business opportunity and the company compensation plan, there is a minimum investment of $10 that is required.
Is Coinifica Actually Legit Or A Scam?
Coinifica is actually legit and not a scam.However to be successful in Coinifica or any other network marketing out there it would depend on your lead generarion technique,your ability to recruit and your marketing techniques.
Verdict on Coinifica
According to Coinifica's website, the company can generate funds for the ROI and commissions through "cryptocurrency trading and alternative asset management."
More specifically, "We offer stable fixed 3% daily income for a period of 50 calendar days with initial investments included into daily payouts."
That might sound fine and dandy on the surface, but this really starts to breakdown once you realize that there's no amount of proof to back up any of the claims being made here.
The only money that's actively coming into Coinifica is that of affiliate investments, and because of this, newly invested funds are being recycled and used to pay ROIs that are owed to other members.
I hope you enjoyed my Coinifica review and if you have any questions, please leave them in the comments below.