Welcome to my Reward table Review. There has been some vibe about this company called Reward table,so I decided to find out what the company was all about and do some research on the company.
You are probably here because you have heard of Reward table and want to find out if it is a legit company or a scam.
Here is a detailed review on the company Reward table and I would walk you through the Reward table company,the compensation plan,the products and the verdict.
Reward Table Review – The Company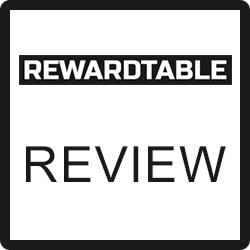 On the Reward Table website, there's no information in regards to who's running the company, where in the world it's based out of, when it was founded, or anything along these lines.
The domain name was registered on November 22, 2017, but seeing as how the registration was held privately, it's impossible to know who the owner is or where this physically took place.
Aside from that, that's honestly all of the background information available on Reward Table. This is about as faceless as MLM opportunities come, and that's never a good sign to see.
Reward Table Review – The Products
Reward Table doesn't have any retail products or services to offer affiliates or retail customers.
Any affiliates who do sign up with Reward Table can market the company affiliate membership.
Other companies in this niche include Usitech and Bitconnect.
The Reward Table Compensation Plan
Affiliates who want to participate in the company compensation plan must sign up and invest in a matrix cycler position purchase of 0.001 BTC to 0.1 BTC to earn on the company's compensation plan.
There are positions available in a three-tier 2×3 matrix cycler for company affiliates to purchase.
The 2×3 matrix will put a company affiliate at the top of a matrix, where 2 positions will be created immediately below them.
Those 2 positions form the 1st level of the matrix and the 2nd level is created by dividing both of the 1st level positions into a further two positions each, (and that would total 4 positions on the 2nd level).
A 3rd level in the matrix is made in the same way and holds 8 positions total.
The way the positions are filled by company affiliates is through purchases of other affiliates.
There is a company commission paid out when all of the 14 positions in the 2×3 matrix are completely occupied.
At that moment, the matrix will generate a "cycle".
The amount of commission paid out by the company to the affiliates is measured by the cycler level an affiliate bought their position on.
·         Purchase a 0.001 BTC position and receive a 0.007 BTC cycler commission
·         Purchase a 0.01 BTC position and receive a 0.07 BTC cycler commission
·         Purchase a 0.1 BTC position and receive a 0.7 BTC cycler commission
There is also a 10% referral commission the company pays out to matrix cycler positions bought by personally sponsored downline affiliates.
Cost To Join Reward Table
The cost to join Reward Table as an affiliate is free, but these members can only earn referral commissions at a rate of 10%.
If affiliates want to earn more and fully participate in the business opportunity as well as the company compensation plan, those affiliates are expected to purchase a position in the matrix cycler at a rate between 0.001 BTC and 0.1 BTC.
Is Reward Table Legit Or A Scam?
Reward Table is actually legit and not a scam.However to be successful in Reward table or any other marketing company out there.It would depend on your lead generation technique,your marketing techniques and your ability to recruit.
Verdict on Reward Table
Per the Reward Table website, the company is claiming to be the "FIRST Bitcoin based MLM (Multi Level Marketing) in the world."
Furthermore, when it comes to explaining how it's able to pay the commissions being offered, Reward Table says the following:
"Multi level marketing.
This platform is based on MLM principals. Your gains are made through the growth of the platform."
This is followed up with:
"We do not sell anything!
This is not a lending platform or a sales platform.
The only purchase is your place at the table, earning you seven times your initial investment."
Nothing is being bought or sold, and affiliates are only asked to buy positions in a matrix so they can magically multiply their investment by seven.
In other words, this is a Ponzi scheme.
Reward Table will collapse once recruitment activity dies down, and this will see most all affiliates losing out.
Once you buy a spot, you've given them money to hand out as ROI to other affiliates and when you sponsor, or others sponsor new affiliates, their money comes in and it's handed out to you and others as ROI…and the cycle will continue as such.
In this manner, once the new affiliates stop signing up, the money will stop coming in…
That's when most affiliates will seriously lose out on their investment…
Be careful with this one ladies and gentlemen…
I hope you enjoyed my Reward Table review and if you have any questions, please leave them in the comments below…