Welcome to my Demixmine Review. There has been some vibe about this company called Demixmine,so I decided to find out what the company was all about and do some research on the company.
You are probably here because you have heard of Demixmine and what to find out if it is a legit company or a scam.
Here is a detailed review on the company Demixmine and I would walk you through the Demixmine company,the compensation plan,the products and the verdict.
DemixMine Review – The Company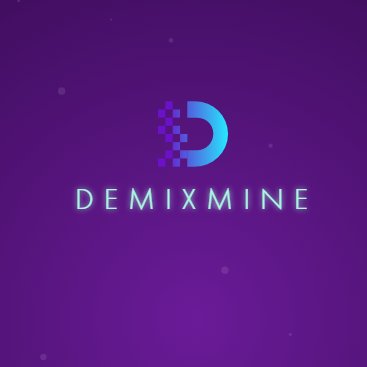 DemixMine's site doesn't indicate who owns the business, where it's being run out of, when it was first founded, etc.
All of this is information that you should really have an understanding of before handing your cash over to a new business opportunity, so the fact that DemixMine doesn't disclose any of this is a bit troubling to say the least.
Moving on from this, I was able to see that the domain name for DemixMine's website was registered on March 12, 2017.
This business provides little to no information on their website about who is the owner of the company and/or who operates it.
A little research revealed that DemixMine website domain "demixmine.com" was registered privately on the 12th day of March, 2017.
DemixMine Review – The Products
DemixMine does not offer any retail products or services.
Affiliates who join DemixMine can only market the company affiliate membership.
Affiliates for the company only have the affiliate membership to offer to people that are interested in the income opportunity that comes attached with it, and in MLM, a setup like this is usually a telling sign that you're dealing with some sort of scheme or scam.
The DemixMine Compensation Plan
Affiliates looking to benefit from the compensation plan must invest money for a daily advertised ROI:
·         Invest $1 to $10 and get 3% per day
·         Invest $11 to $100 and get 3.5% per day
·         Invest $101 to $1000 and get 4% per day
·         Invest $1001 to $10,000 and get 4.5% per day
·         Invest $10,001 to $100,000 and get 5% per day
To go along with these direct ROI payments, affiliates also have the chance to earn on referral commissions.
Referral commissions within DemixMine are paid using a unilevel system, with affiliates earning 12% on Level 1 recruits and 5% on Level 2 members
Cost to Join DemixMine
The cost to join DemixMine as an affiliate is free, however affiliates are required to invest between $1 and $100,000 to fully participate in the associated income opportunity.
Is DemixMine Actually Legit Or A Scam?
DemixMine is actually legit and not a scam.However to be successful in Demixmine or any other network marketing company out there it would depend on your marketing techniques,your ability to recruit and your lead generation techniques.
Verdict on DemixMine
Let's say that the folks running DemixMine did have some sort of mining system that allowed them to generated a daily ROI of as much as 5%. If this was the case, why in the world would they be spending their time soliciting investments from other people? Why not just take out a small loan, sink all the money into the ROI, and then retire as some of the richest people in the world?
What's really taking place here is a Ponzi scheme.
Affiliates invest money, and the money that's invested is then recycled to pay off the ROIs owed to other members.
The first is the fact that the company has no real products or services to offer…
And the second is the fact that the only way to earn income is by investing your own money…
The only thing your money is doing here is paying affiliates higher up in the company…
This company also claims to be mining cryptocurrency, but fail to provide any proof of this…
And if we think logically, if the company higher ups were actually generating such a consistently high ROI…
Why would they need to recruit strangers?
The simple answer is they need strangers to invest their hard-earned money so they can make bank….
My advice here is join this company with care…
I hope you enjoyed my DemixMine review and if you have any questions, please leave them in the comments below…